MOVING SALE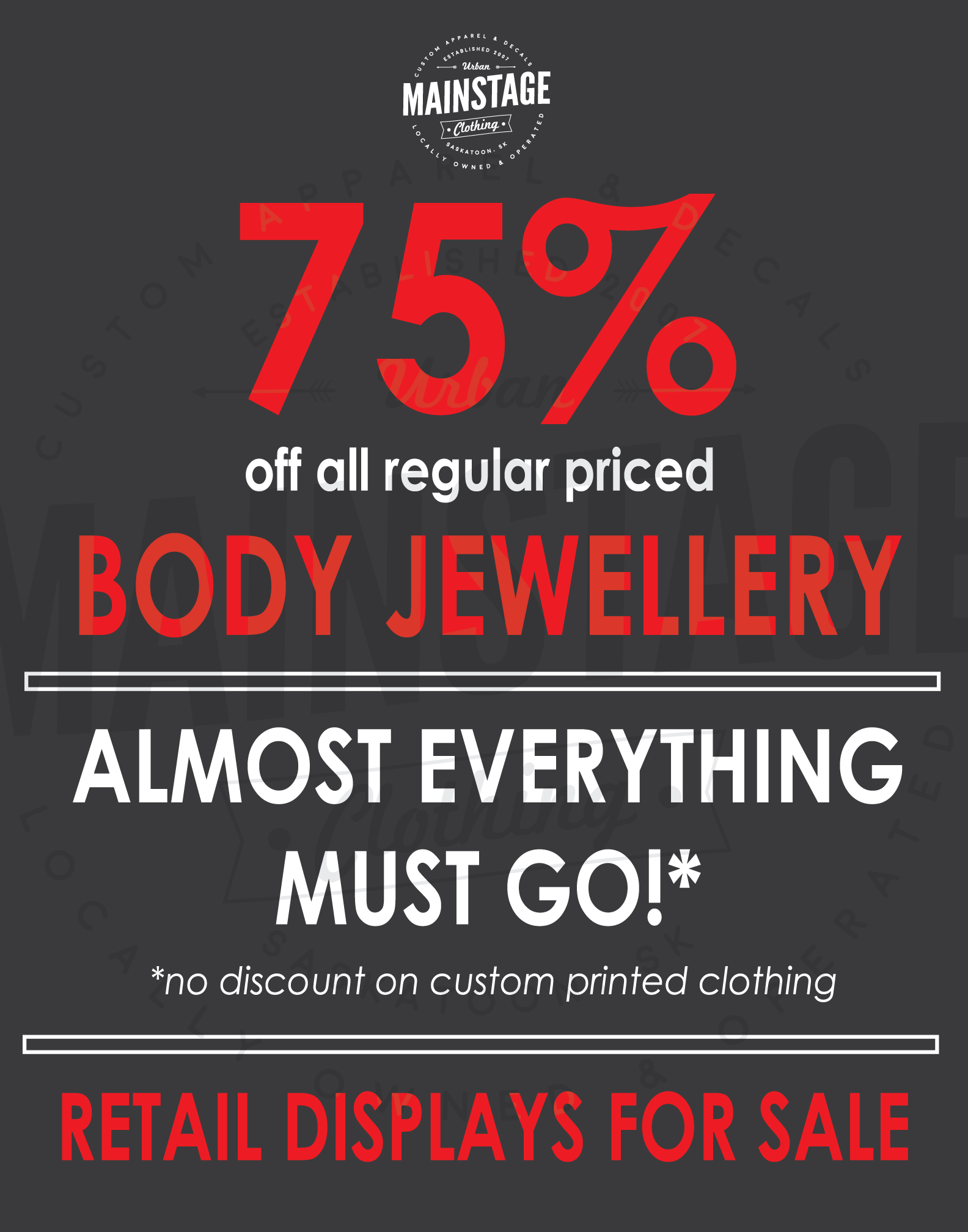 After 12 years at the Lawson Heights Mall we have decided to move MainStage to exclusively online.
We are very excited for this change. We will continue to offer all our custom apparel services. The only thing that will change is that we will now ship to you!
Until October 26 you can still find us at our retail location.
Right now we have a huge MOVING SALE on.
Body Jewellery is 75% off.
Sample Clothing as low as $3 each.
All retail displays fixtures must go.